Exhibition
Birth, Extinction and Rebirth - 탄생과 소멸 그리고 부활
본문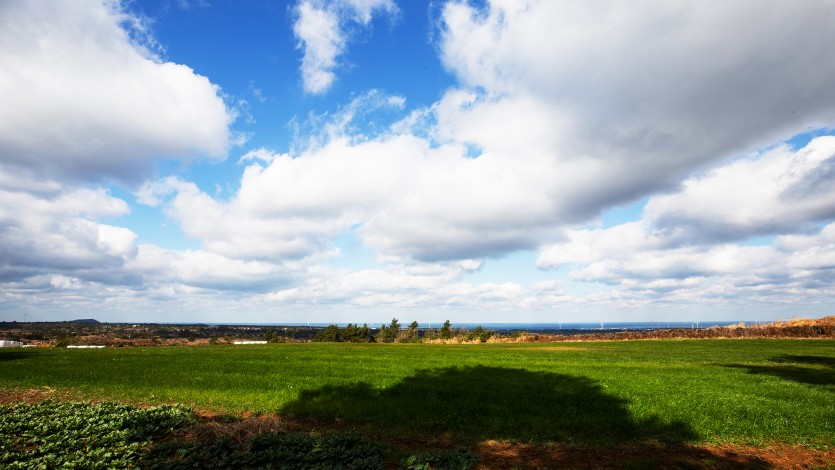 박일구 (llku PARK) 
탄생과 소멸 그리고 부활 
"송이" 흙이라 지칭해도 돌이라고 지칭해도 될듯하지만 두 가지 방식으로 불려질 수 없는 독특한 지구별 물질 중 하나. 
지구 탄생의 신비와 같이 했어도 무관하다고 할 수 있는 그 물질. 영겁의 세월을 이겨낸 탄생, 효율의 가치로만 평가한 문명의 척도로 본다면 참 비효율의 물질이 아닐 수 없다. 그러나 비효율의 물질인 이 송이가 용도와 실용의 목적만이 아닌 이유로 충분한 부활을 꿈꾼다. 누군가의 감각과 시각으로 다시 태어나게 되는 것이다.
너무 가벼워서 질량감이 없으나 거친 질감은 부족한 질량감을 충분히 이기고 남음이 있다. 
많이 선호하지 않는 진한 갈색의 톤 역시 현대인에게 피로감을 주는 인공의 색을 이기고도 남음이 있다. 
질감과 색감 두가지 만으로도 송이는 충분히 나에게 사유의 대상으로서, 또한 촬영과 작업의 대상(suvject)으로서의 가치를 구현하기에 충분하다. 
다만 나의 시감이 그 송이의 본질을 이겨내지 못해 아쉬울 뿐.....
Birth, Extinction and Rebirth 
Songyi(Scoria) is One of the unique Earth-specific substances that can be referred to as "soil" or "stone" but cannot be called in two ways. The substance that can be said to have nothing to do with the mystery of the earth's birth.This substance is the birth that overcame eternity, considering the measure of civilization that only values efficiency, is an inefficient material. However, Songyi(Scoria) an inefficient material, dreams of a sufficient rebirth because it is not only for purposes and practical purposes. To will be reborn with someone's senses and perspectives.It is too light to haven't a sense of mass, but the rough texture has enough to overcome the lack of mass. Also, the dark 
brown tone, which is not much preferred, can be expressed beyond artificial colors that present contemporary man feeling of fatigue. Both textures and colors are sufficient to embody the value of Songyi(Scoria) as an object of thought to me and as a subject of my own artworks. It's just regrettable that my pespective couldn't overcome the essence of the Songyi(Scoria)....
사진공방"끼" 대표 
학력 
중앙대학교 대학원 사진학과 졸
광주대학교 예술대학 사진학과 졸
조선대학교 인문과학대학 사학과 졸 
경력사항 
조선대학교 객원 초빙교수역임
광주대학교, 광주여자대학교, 서영대학교 출강
전시 및 수상  
 2020 (Solo) 바다로 가는길 광주시립사진전시관 광주
 2020 또 다른 광주 신세계갤러리 광주
 2019 남도문화의 원류를 찾아서-담양 신세계 갤러리 광주 
 2018 (Solo) The scenes. 사라지고도 남겨진   예술공간 집 광주
 2018 풍경사이  광주시립사진전시관 광주
 2017 김환기국제미술제전 전남대미술관 김환기미술관 조선대미술관 광주.신안
 2017 경주 남산 신라의 보고  대구신세계갤러리 대구
 2017 노란 나비때와 푸른진실의 세월 담빛예술창고 전남담양
 2016 이미지스펙트럼 담빛예술창고 전남담양
 2015 (Solo) South Sea  호텔 MAY 광주
 2015 (Solo) 남도의 바다를 색으로 추상하다  로터스 갤러리 광주
 2015 담양 국립광주박물관 광주
 2015 SOOO전 금정문화회관 부산
 2014 소소미술관 개관 기념전 소소미술관 전남화순 
 2014 대숲에 부는 바람 풍죽 국립광주박물관 광주
 2013 (Solo) 하늘과 땅 사이, 바다  515갤러리. 광주
 2013 미디어아트 페스티벌 무등현대미술관 광주
 2012 (Solo) The South Sea  신세계센텀시티 부산 –갤러리 우영 광주
 2012 강심수정 은암미술관 광주
 2011 (Solo) With Sea  신세계갤러리. 광주
 2011 국제현대미술 아트비젼 비엔날레 전시관 광주
 2011 김환기 국제미술제전 Trace2010전 목포종합예술갤러리 전남
 2010 동이 트다전 광주 시립미술관 금남로 분관 광주 
 2010 은암 미술관 개관 초대전 "여명의 문" 은암미술관 광주
 2008 Songeun Award
출판 및 작품소장 
국립현대미술관 미술은행. 광주시립미술관, 서울국세청. 국립5.18묘지
연락처
E-mail : ggephoto@hanmail.net
Representative, Ggi Photo
Education 
Chosun University, History (BA) 
Gwangju University, Photography (BA)
Chung-Ang University, Photography (M.F.A)
Pesonal experience 
Professional Activities and Affiliations
Instructor, Chosun Univ./ Gwangju Univ./ Gwangju Women's Univ./ Seoyeong Univ.
Visiting Professor, Chosun University
Exhibitions and Awards
2020 (Solo) The Way to the Sea, Gwangju Museum of Photography, Gwangju
2020 Another Gwangju, Sinsegae Gallery, Gwangju
2019 Seeking the origin of Namdo culture <Damyang, the Scent of Bamboo Forest>, Sinsegae Gallery, Gwangju
2018 (Solo) The Scenes, Art Space House, Gwangju
2018 Between Landscape, Gwangju Museum of Photography, Gwangju
2017 Museum, Gwangju/Chosun University Art Museum, Gwangju/Kim Hwanki Art Museum, Sinan
2017 Namsan, Gyeongju, the Repository of Silla, Shinsegae Gallery, Daegu
2017 A Swarm of Yellow Butterflies and Time Of Blue Truth, Dambit Arts Warehouse, Damyang
2016 Image Spectrum, Dambit Arts Warehouse, Damyang
2015 (Solo) The South Sea, Hotel May, Gwangju
2015 (Solo) Imagine the South Sea to Colors, Lotus Gallery, Gwangju
2015 Embracing Dasan and Yeongrang, Gangjin Art Hall, Gangjin
2015 Intoxicated with Jangheung's Literary Scent, Sinsegae Gallery, Gwangju
2015 S000, Geumjeong Culture Center, Busan
2014 Soso Art Museum Inaugural Exhibition, Soso Art Museum, Hwasoon
2014 The Wind That Wakes the Bamboo, Gwangju National Museum, Gwangju
2013 (Solo) Between Sky and Earth, 515 Gallery, Gwangju
2013 Media Art Festival, Mudeung Museum of Contemporary Art, Gwangju
2012 (Solo) The South Sea, Shinsegae Centum City, Busan
2012 (Solo) The South Sea, Gallery Wooyoung, Gwangju
2012 The More the River Runs Deep the More Its Water Is Clean, Eunam Art Museum, Gwangju
2011 (Solo) With Sea, Shinsegae Gallery, Gwangju 
2011 International Contemporary Art Art Vision, Biennale Exhibition Hall, Gwangju Outside of Time, SIAN Gallery, Gwangju
2011 Cross the Border, Namdo Folk Food Museum, Gwangju
2011 Mudeung Haha Market Project, Nam-gu Culture Center, Gwangju
2010 Kim Whan Ki International Art Festival Pre-opening Exhibition, Eunam Art Museum, Gwangju
2010 Gwangju Stream Eco Art Festival, Gwangju Stream, Gwangju
2008 Songeun Award
Publication and Collection 
MMCA, Korea Art Bank/ Gwangju Museum of Art/ National Tax Service/
May 18th National Cemetery
Contact 
E-mail : ggephoto@hanmail.net